Si vous avez l'erreur suivante en ouvrant un bureau partagé : The connection to « X » failed with status (Unknown client error 1110).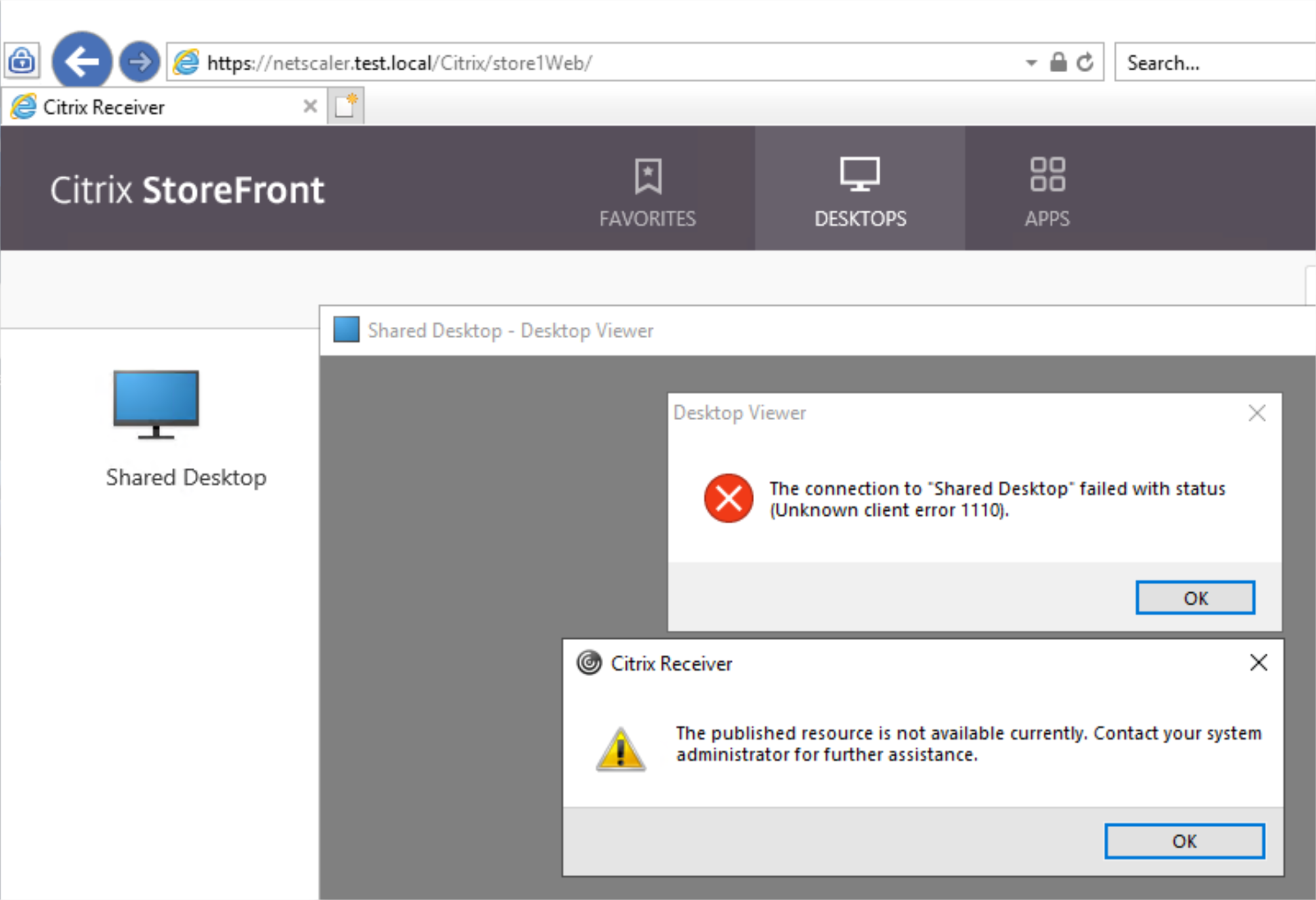 C'est qu'il est possible que vos STA déclarés dans le Vserver Netscaler et Storefront soient différents:
Dans mon cas, les différences se situaient ici: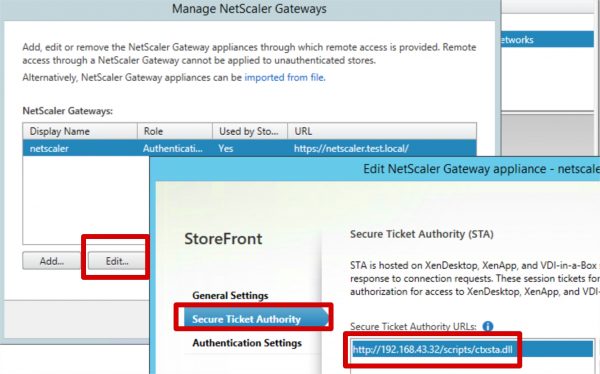 En mettant le même STA, le problème a été résolu.
Pour la même erreur de configuration, que l'on ouvre une application ou un bureau partagé, le message est différent. Voici pour information le message d'erreur pour une application publiée.